---
Friends of Huntley Meadows Park
Annual Meeting
June 18, 2016 from 3-5pm
Norma Hoffman Visitor Center
ALL MEMBERS and FRIENDS INVITED!
Free native plant seedling for all attendees!

---
PLEASE SEND YOUR COMMENTS
to
DOMINION VIRGINIA POWER
on or before June 8, 2016 (sooner is better)
May 7, 2016

Dear Friends, Supporters, and Neighbors:

Friends of Huntley Meadows Park (FOHMP) needs your support to urge Dominion Virginia Power (Dominion) to redesign the Fort Belvoir Substation to Gum Springs Substation Rebuild Project (Case No. PUE-2015-00133).

This Dominion project will replace transmission poles and lines along the 2.6 mile power line easement located along the southern boundary of Huntley Meadows Park on Huntley Meadows Park Property. The new poles are proposed to be up to 125 feet high, approximately 30-40 feet taller than the current poles and approximately 30 feet above the tree line

In the project area are important sensitive natural, historical,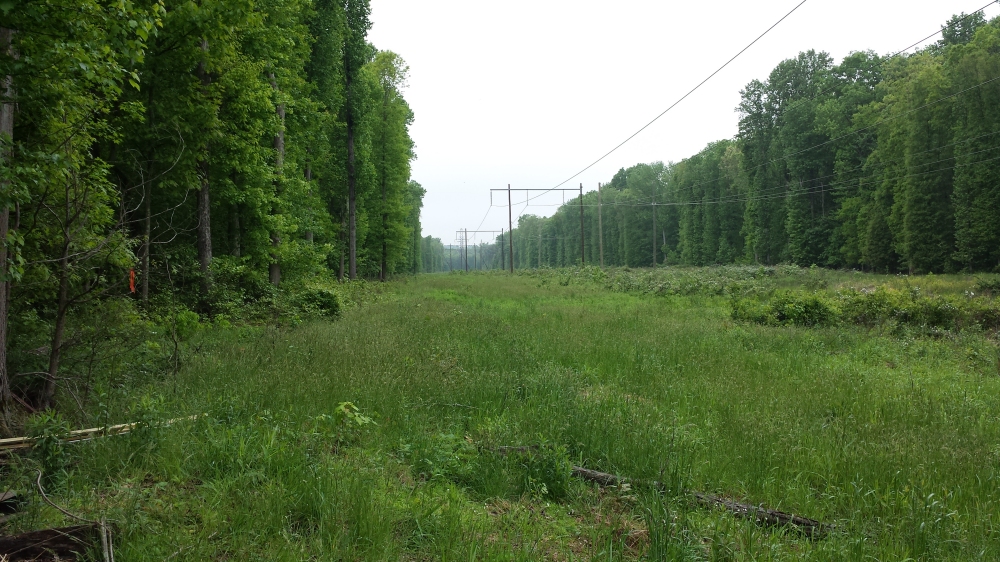 cultural and archaeological resources. Our goal is to protect these and to protect the viewshed of Historic Huntley from adverse impacts resulting from this project.

SENDING YOUR COMMENTS to the Virginia State Corporation Commission (the regulatory body for Dominion) will send a strong message that these sensitive resources must be protected.

Please submit comments here on or before June 8, 2016:
http://www.scc.virginia.gov/case/PublicComments.aspx
Scroll down to Case Number PUE-2015-00133 and click on submit comments. Be sure to reference the case number as the first phrase in your comments.

The materials we provide you with on the following pages may help you when drafting your own submission.

Sincerely,

Catherine C. Ledec, President
Friends of Huntley Meadows Park
ledecinvirginia@yahoo.com
---
Dominion Virginia Power project
Dominion Virginia Power is planning to "replace an aging 230 kilovolt transmission line along a 2.6 mile stretch of existing right of way between its Belvoir and Gum Springs Substations in Fairfax"
---
Monday Morning Birdwalk
Harry Glasgow
In a journal entry in February of 1854, Henry David Thoreau wrote, "Is not January alone pure winter? December belongs to the fall - a wintery November - February to the spring - it is a snowy March. " This description seems mostly true of the winter of 2015/16. Our January was pure winter indeed.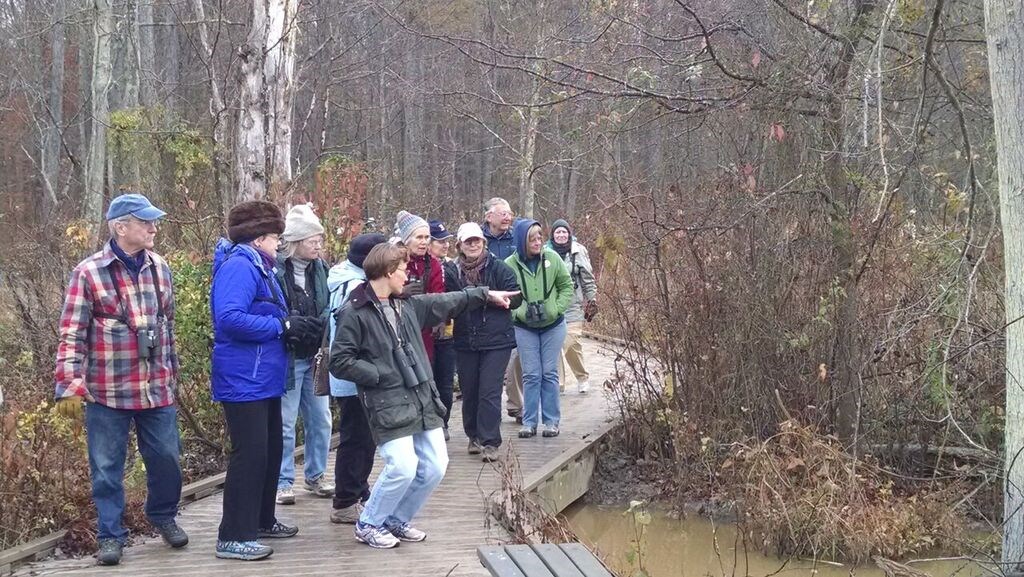 Winter is usually a good season for birding. Many migrants settle in our area for the winter; leafless trees make spotting birds easier; there are no biting insects to contend with; and the heat and humidity are not factors. Sometimes, however, we might get too much of a good thing. Portions of this winter have thwarted the Monday Morning birders.
Who We Are
The Friends of Huntley Meadows Park was founded in 1985 and is a nonprofit organization of individuals dedicated to the protection of Fairfax County's premier wetland wildlife sanctuary.
FOHMP was organized exclusively for charitable, scientific, and educational purposes and operates under Section 501(c)(3) of the Internal Revenue Code.
Monday Morning Birdwalk
The Monday Birdwalk takes place every week, rain or shine, at 7 AM, is free of charge, requires no reservation, and is open to all. Birders meet in the parking lot at the Park's entrance at 3701 Lockheed Blvd, Alexandria, VA. Questions should be directed to Park staff during normal business hours at (703) 768-2525.
Friends of Historic Huntley
Friends of Historic Huntley is a non-profit citizen group committed to working with the Fairfax County Park Authority to assure the preservation, restoration and appropriate use of Historic Huntley and to enhance the public's knowledge of the site and the broader historic development of the neighborhood.
---
Sanctuary
Kathryn Coneway
Exhibit
June 4 - August 28
Visitor Center Auditorium
~ click image to enlarge ~