Friends of Huntley Meadows Park
2015 Photo Contest
Give us your best shot!
Description
The Friends of Huntley Meadows Park photo contest is a nature-themed photography contest for the benefit of Huntley Meadows Park. All photos must be taken at the Park. Contestants may submit photos between October 5, 2015 and November 27, 2015, but no late entries will be accepted. A judge will select photos from the pool of contest entries. The selected photos will be exhibited at the Huntley Meadows Park Norma Hoffman Visitor Center from December 13, 2015 through February 27, 2016. All photos may be used by the Park for promotional or fundraising purposes. Every attempt will be made to exhibit all of the entries received.
---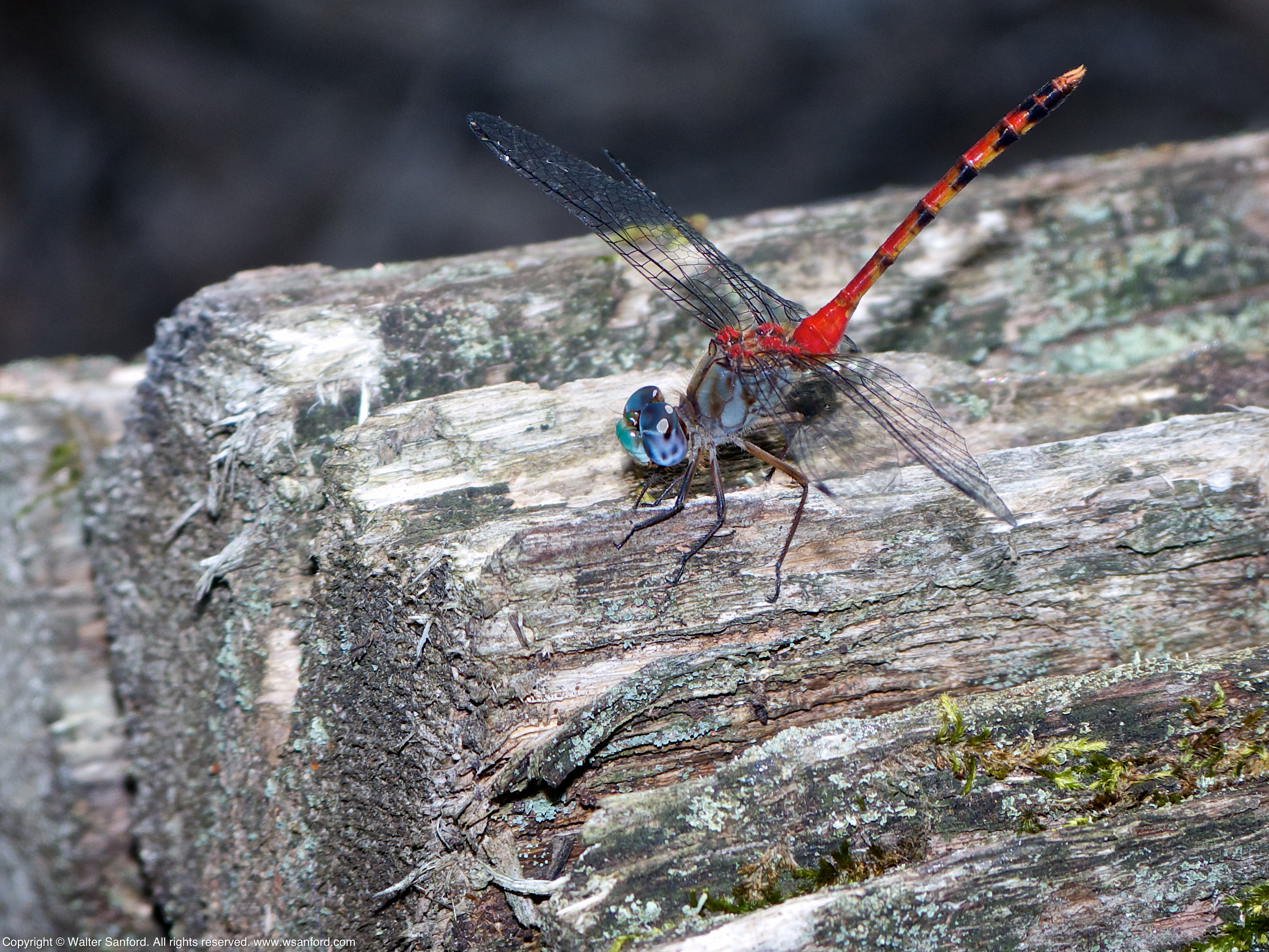 ---
Thank You and Goodbye
From a Very Grateful Park Manager
By Kevin Munroe
"You work at Huntley Meadows Park?! Wow, you're lucky, and I'm jealous!" That's a pretty standard reaction anyone who works here has heard many times, myself included. The Park's reputation precedes itself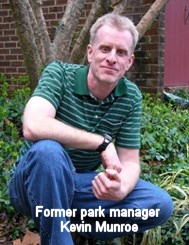 - residents of other states and even other countries have heard of this place, and consider its staff and volunteers "lucky", and of course they're right! I have been very lucky to work here for the last eight years, and am already looking forward to coming back to walk the trails soon, as a visitor.
I have been dreaming of moving out West since I was 10, when my dad took me to his father's ranch in New Mexico. That dream slowly turned into a plan over the last decade as I've made several trips to explore the Pacific Northwest. My last day as Park manager was July 11, and I'm currently working in Sonoma County, CA for a great organization called The Laguna Foundation. If I'm any good at this new job, it will be because of the excellent, comprehensive learn-ing experience I received at Huntley Meadows Park. The two places are very similar: containing seasonally-flooded wet-lands, meadows, and vernal pools, with an emphasis on resource protection and environmental education, and an amazingly dedicated and passionate community! As I've been telling everyone these last few months, I don't want to leave VA, but I do want to go to CA.
---
Monday Morning Birdwalk
Harry Glasgow
When we take bird walks, it's more than about birds. Certainly, it's rewarding to study a Tanager or a Warbler or a Thrush for a minute or so. We are dazzled by colors, song, and setting. But over time, our interest in birds gradually expands to include habitats, behaviors, and life cycles. We develop interests in things such as migration and breeding. As we watch a Thrush, we begin to think about anatomy or its beautiful song, and before long, we are swathed in the measureless scope of a bird's seemingly simple life.
Who We Are
The Friends of Huntley Meadows Park was founded in 1985 and is a nonprofit organization of individuals dedicated to the protection of Fairfax County's premier wetland wildlife sanctuary.
FOHMP was organized exclusively for charitable, scientific, and educational purposes and operates under Section 501(c)(3) of the Internal Revenue Code.
Monday Morning Birdwalk
The Monday Birdwalk takes place every week, rain or shine, at 8 AM, is free of charge, requires no reservation, and is open to all. Birders meet in the parking lot at the Park's entrance at 3701 Lockheed Blvd, Alexandria, VA. Questions should be directed to Park staff during normal business hours at (703) 768-2525.
Park Manager Walk & Talk
Each month, Park Manager Kevin Munroe leads a Walk and Talk Program on a Saturday afternoon. Learn about the ongoingWetland Restoration project and go for a walk to look for plants and animals in the Park's 50 acre marsh.
No reservations needed
FREE.
Cancelled if rain.
Upcoming Walk and Talks:
October 24 3-5 pm

November 21 3-5 pm