Give Us Your Best Shot!
2023 Annual Photo Contest & Fundraiser,
Submit Your Photos by December 1, 2023
Give us your best shot! The 2023 Friends of Huntley Meadows Park (FOHMP) Photo Contest & Fundraiser will be held in the Norma Hoffman Visitor Center Auditorium starting December 10, 2023 and running through March 1, 2024. Submissions are being accepted from October 21, 2023 through December 1, 2023. Winners will be announced at our opening reception on Sunday, December 10th, 2-4 pm.
With such a huge range of flora and fauna at the Park, we're excited to see how many different species we can feature this year! If winning a ribbon is your goal, here's a tip, historically judges have preferred unique poses, perspectives, and movement.
Each entry is $5.00, and there is a maximum of three (3) entries allowed per person. Youth participants (high school or younger) are not required to pay entry fees. Photos must have been taken at Huntley Meadows Park within the last two years and be predominantly nature themed
Photos need to be matted/mounted, but not framed, and should not exceed 18 inches by 24 inches
How to Enter
Electronically submit photo information and payment here. NOTE: payment will not be taken at the Visitor Center front desk, please use the online payment method here.
Here are the Guidelines..
Drop off your photo(s) at the Huntley Meadows Park Norma Hoffman Visitor Center, 3701 Lockheed Blvd., Alexandria, VA 22306 by December 1, 2023. If you have any questions, please email Liz Train at lizzietrain@gmail.com.
Note on Norma Hoffman Visitor Center Hours: October - November: Noon - 5pm weekends; Mondays and Wednesdays - Fridays 9am - 5pm. Check this website for holiday hours. Click on the holiday in question to expand the menu for each holiday.
December - February: Wednesdays - Mondays 11-4pm. Check above website for holiday hours.
---
President's Message
Photography at Huntley Meadows
By Ben Jesup, (still interim) FOHMP President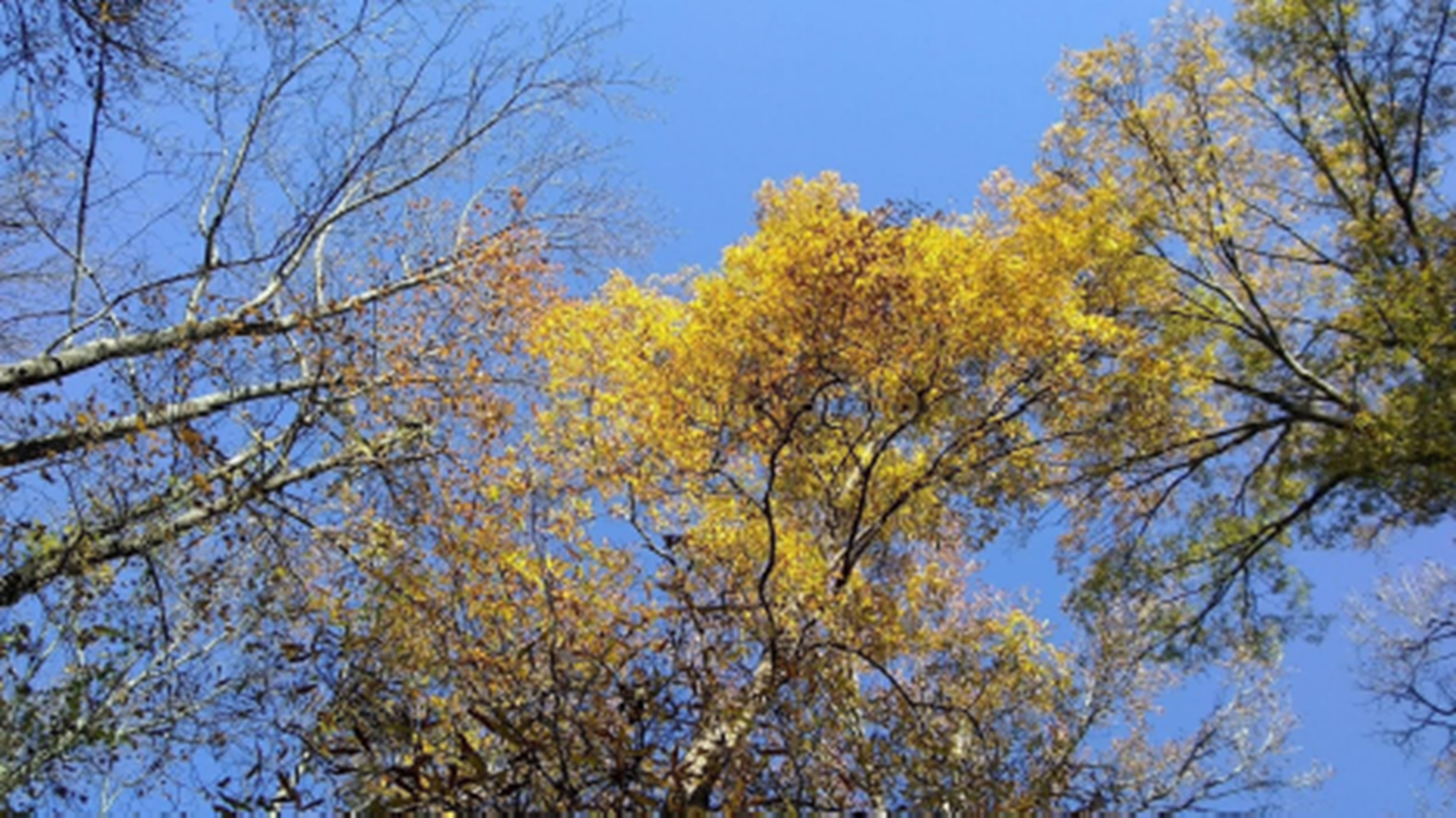 Frequent visitors have no doubt noticed the increasing prevalence of photographers at Huntley Meadows Park (HMP). On weekends, there are often rows of photographers lined up on the boardwalk past the observation tower. They recognize that Huntley is an excellent place for photography, and not just because of its diversity of wildlife. Much of that wildlife is relatively habituated to the presence of humans and will come closer at HMP than most other places.
Some of you may be intimidated by the large and often quite expensive equipment that many of these photographers use. It is true that wildlife photography has gotten much more popular given the amazing technology now available. But with a little patience and a willingness to work with smaller and closer subjects, you can take great photos with a point-and-shoot camera or a smart phone. (I took the photos accompanying this column with point-and-shoots.)
When you have become proficient in taking photos, enter those great photos in the annual FOHMP photo contest that we have been hosting for years! Details on how to participate in the contest are in the article above, 2023 Annual Photo Contest & Fundraiser, Submit Your Photos by December 1, 2023. (I wish I could enter, but my exalted position on the Board makes my recusal necessary.)
See you on the Boardwalk (or, more likely, the Hike/Bike Trail).
---
FOHMP Merch is Back!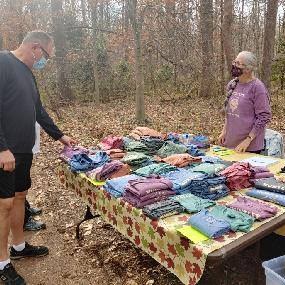 With the Norma Hoffman Visitor's Center Gift Shop reopening on October 25, Friends of Huntley Meadows Park (FOHMP) hats, T-shirts, and other items will be on sale again. All proceeds from sales are used to support Park activities and resource needs. The FOHMP Merchandise Team is in the process of designing new Huntley shirts and other items for spring, so please drop in when you're at the Park, and see what we have available.
FOHMP would like to give generous thanks to Ann Stat who has been in charge of merchandise and sales since joining the Friends Board in 2013 after retiring from Huntley Meadows Park as staff Volunteer Coordinator. Annie did an amazing job with designs and complex orders. Astoundingly, she raised over $15,000 for the Park with her "pop-up" sales that she ran during COVID when the Visitor Center was closed. What a juggernaut of creativity and organization! A shout out to Martha Orling as well, who supported Annie with storage, restocking, and design assistance. Annie will be moving with her husband to North Carolina over the winter. It is a great loss to FOHMP and the Park, but we all wish her well in the next chapter of her life. Enjoy your new home and thank you for everything!
---
Where Does My Contribution Go?
The Friends of Huntley Meadows Park supports a wide range of programs throughout the Park. Your membership dues and donations are critical to the success of our organization.
Some items we fund(ed):
Educate the public and the Fairfax County Park Authority on the impacts of Dominion Virginia Power's proposed changes to the easement at the south boundary of the Park. (See page 2 for details.)
Creation of Huntley Meadows Patches, now on sale in the Norma Hoffman Visitor Center (VC) gift shop.
Scholarships to support three interns for the summer of 2016. These interns will complete much needed programing projects. But most importantly they will assist Staff during day camps that educate and enter-tain our next generation of naturalist and environmental stewards.
Environmental protection apprentice who will study with Park experts to learn best practices for wetland, forest, and meadow management.
Quarterly e-newsletter to keep our 450+ members up-to-date on what is happening at the Park. Newsletter expenses have fallen with our "GO GREEN" initiative to provide more newsletters by email.
Printing of various Park brochures and the frog stickers that adorn so many young visitors.
Specialized training for Staff. This is usually several thousand dollars annually.
School trips for schools throughout Fairfax County and neighboring counties. Kids are our very best ambassadors - we hear from many visitors that their kids visited on a school field trip and wanted to come back to show their families what a special place Huntley Meadows Park is.
A donation to the Raptor Conservancy, one of our biggest entertainers on Wetlands Awareness Day. The contribution is used to feed and care for beautiful birds of prey that can no longer live in the wild.
Generate merchandise to sell in the Visitor Center gift shop, e.g., hats, shirts, magnets, and lapel pins.
Purchase of tools, and supplies for trail restoration, planting, invasive removal, and field studies.
Production of the annual photography show, which celebrates local photographers and their work snapped at the Park.
An ad for FOHMP in the playbill for West Potomac High School's production of Starlight Express. West Potomac students help us each spring with watershed cleanups.
Who We Are
The Friends of Huntley Meadows Park was founded in 1985 and is a nonprofit organization of individuals dedicated to the protection of Fairfax County's premier wetland wildlife sanctuary.
FOHMP was organized exclusively for charitable, scientific, and educational purposes and operates under Section 501(c)(3) of the Internal Revenue Code.
Monday Morning Birdwalk
The Monday Morning Bird Walk is sponsored by the Friends of Huntley Meadows Park and takes place every Monday at 7 a.m. April-September and 8 a.m. October-March. Following the walk, members of the group gather at the nearby Denny's for breakfast and to compile the morning's bird list. All are welcome.
Recent Visits and EBird Lists of Birds
Birders meet in the parking lot at the Park's entrance at 3701 Lockheed Blvd, Alexandria, VA. Questions should be directed to Park staff during normal business hours at (703) 768-2525.
Friends of Historic Huntley
Friends of Historic Huntley is a non-profit citizen group committed to working with the Fairfax County Park Authority to assure the preservation, restoration and appropriate use of Historic Huntley and to enhance the public's knowledge of the site and the broader historic development of the neighborhood.