Norma Hoffman
1925 - 2017
Friends of Huntley Meadows Park (FOHMP) dedicates the summer issue of our newsletter [and website] to reflections, remembrances, and celebrations of the life of our dear friend Norma Hoffman. Her spirit will always be present at Huntley Meadows Park (HMP). She watches over us and encourages us to continue to work hard to protect and defend the natural and historical resources within and around HMP.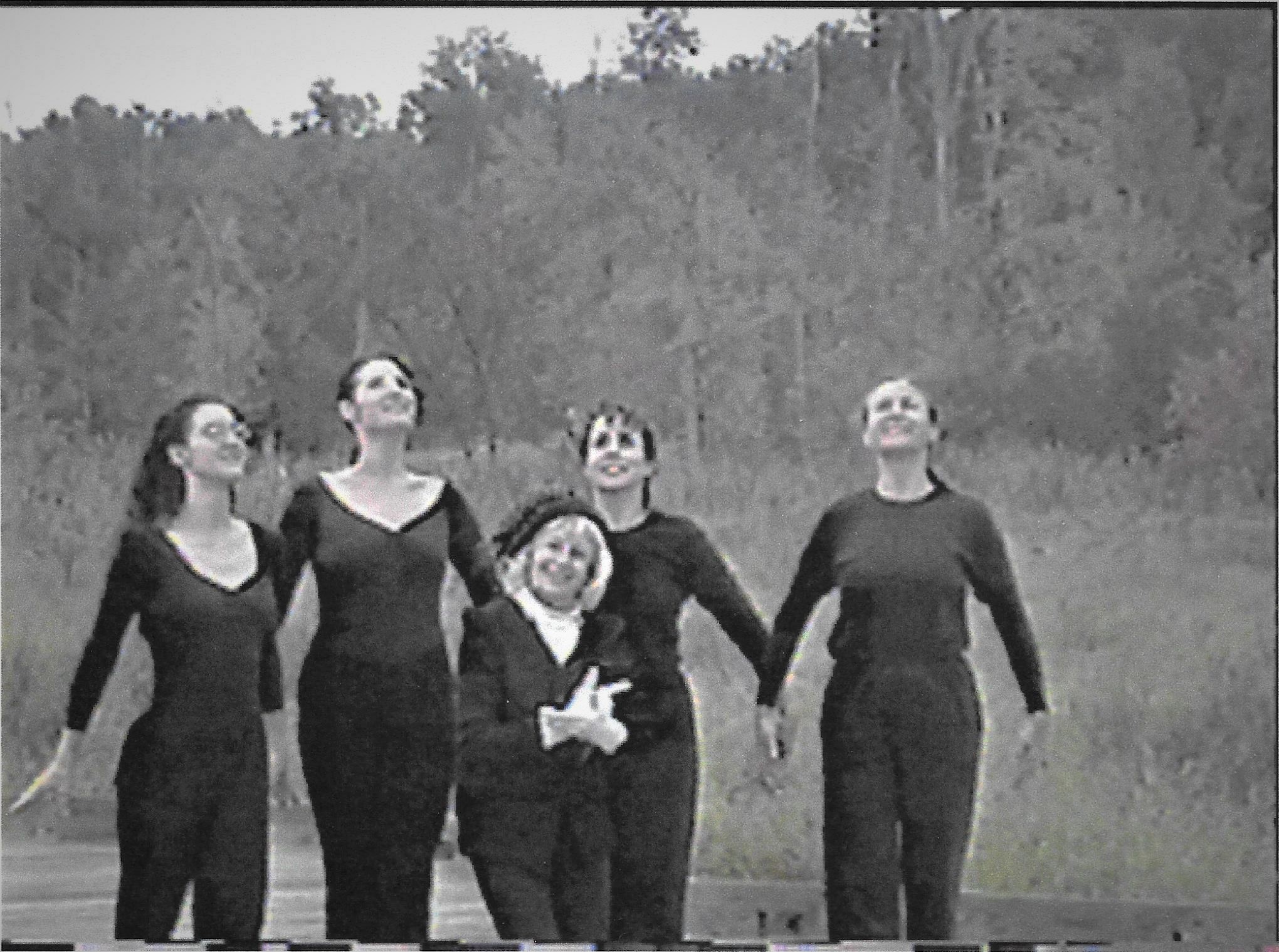 Norma was a dedicated volunteer and an inspiration to many. I was lucky to learn many important skills from her that I am using in my role as President of FOHMP. I first met Norma more than 10 years ago at a summer program at HMP. I was struck by her enthusiasm and energy, and have had numerous enjoyable encounters with Norma over the years. Her approach was always welcoming and friendly while at the same time persistent and resilient. She wanted to be sure that everyone with whom she interacted learned about the flora and fauna living at or passing through HMP and its importance to our own lives.
---
Dogue Creek Wildlife Corridor
By Cathy Ledec, President of Friends of Huntley Meadows Park (FOHMP)
Why should Friends of Huntley Meadows Park (FOHMP) be interested in the Dogue Creek Wildlife Corridor? For Huntley Meadows Park (HMP), Dogue Creek is an important natural biological corridor for native wildlife traveling between the Potomac River and HMP and many areas in between. This is important for non flying native wildlife, including mammals such as Beavers and River Otters, that use Dogue Creek to travel between HMP and other natural habitats. The corridor is also important for reptiles, amphibians and fish that live and breed along the banks of Dogue Creek. The Virginia Department of Conservation and Recreation has classified the Huntley Meadows – Dogue Creek Wetlands Conservation Site as a site of High Significance. Furthermore, the Virginia Department of Game and Inland Fisheries has designated Dogue Creek as a Threatened and Endangered Species Water because of its population of threatened Wood Turtles. The natural biological corridors that enable movement of wildlife between HMP and the Potomac River are thus sites to protect.
When traveling in other parts of the US as well as abroad, I find myself observing how environmental issues are taken into consideration with development projects. It is important to not re-invent the wheel, so we should learn from the helpful experiences of others. I am especially keen to note those practices that may be transferrable to Huntley Meadows Park (HMP), Fairfax County Park Authority, and Fairfax County overall.
---
Monday Morning Bird Walk
By Harry Glasgow
One of the more popular Huntley Meadows Park (HMP) programs is nest box monitoring. We monitor Bluebird, Wood Duck, Hooded Merganser, and Prothonotary Warbler nest boxes throughout HMP. This is one of the Park's longest running programs dating back to the mid 1980s. For several years my friend Nancy Vhers and I have also been in charge of the five Bluebird boxes established at the Coast Guard Station on Telegraph Road.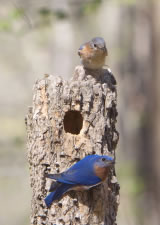 Who We Are
The Friends of Huntley Meadows Park was founded in 1985 and is a nonprofit organization of individuals dedicated to the protection of Fairfax County's premier wetland wildlife sanctuary.
FOHMP was organized exclusively for charitable, scientific, and educational purposes and operates under Section 501(c)(3) of the Internal Revenue Code.
Monday Morning Birdwalk
The Monday Birdwalk takes place every week, rain or shine, at 8 AM, is free of charge, requires no reservation, and is open to all. Birders meet in the parking lot at the Park's entrance at 3701 Lockheed Blvd, Alexandria, VA. Questions should be directed to Park staff during normal business hours at (703) 768-2525.
Friends of Historic Huntley
Friends of Historic Huntley is a non-profit citizen group committed to working with the Fairfax County Park Authority to assure the preservation, restoration and appropriate use of Historic Huntley and to enhance the public's knowledge of the site and the broader historic development of the neighborhood.
---
Fall Art Show
Huntley Meadows Park
September 3 - November 30
Kathryn Coneway received her BA with distinction from the University of Virginia in 1997. Following graduation, she completed an independent study in photography, sculpture and painting at the Burren College of Art in County Clare, Ireland. She received her MA in Art Therapy from George Washington University in 2003. From 2008-2015, Kathryn directed Art at the Center, a studio lab for children and families she co-founded in Fairfax County.
For more on Kathryn please visit