Park Manager's Message
Keeping Huntley Wild
Enjoying up close encounters with wildlife in an urban environment is unusual, and when these encounters do occur, they're true treasured moments. HMP is a place where you may enjoy such moments. Many rare and unusual wetland bird species visited Huntley's wetland in 2021. Many stayed for an extended time, including the Virginia Rails still active in the wetland. I hope you get a glimpse of one of these elusive and secretive birds on your next visit to HMP. The wildlife successes in the wetland are, in part, thanks to Friends of Huntley Meadows Park members and other Park visitors. You play a critical role in creating suitable habitat for wildlife.
Visitors who stay on Park trails help wildlife define their comfort zone in relation to people. With predictable visitor behaviors, wildlife will come as close to the boardwalk and trails as they feel suitable.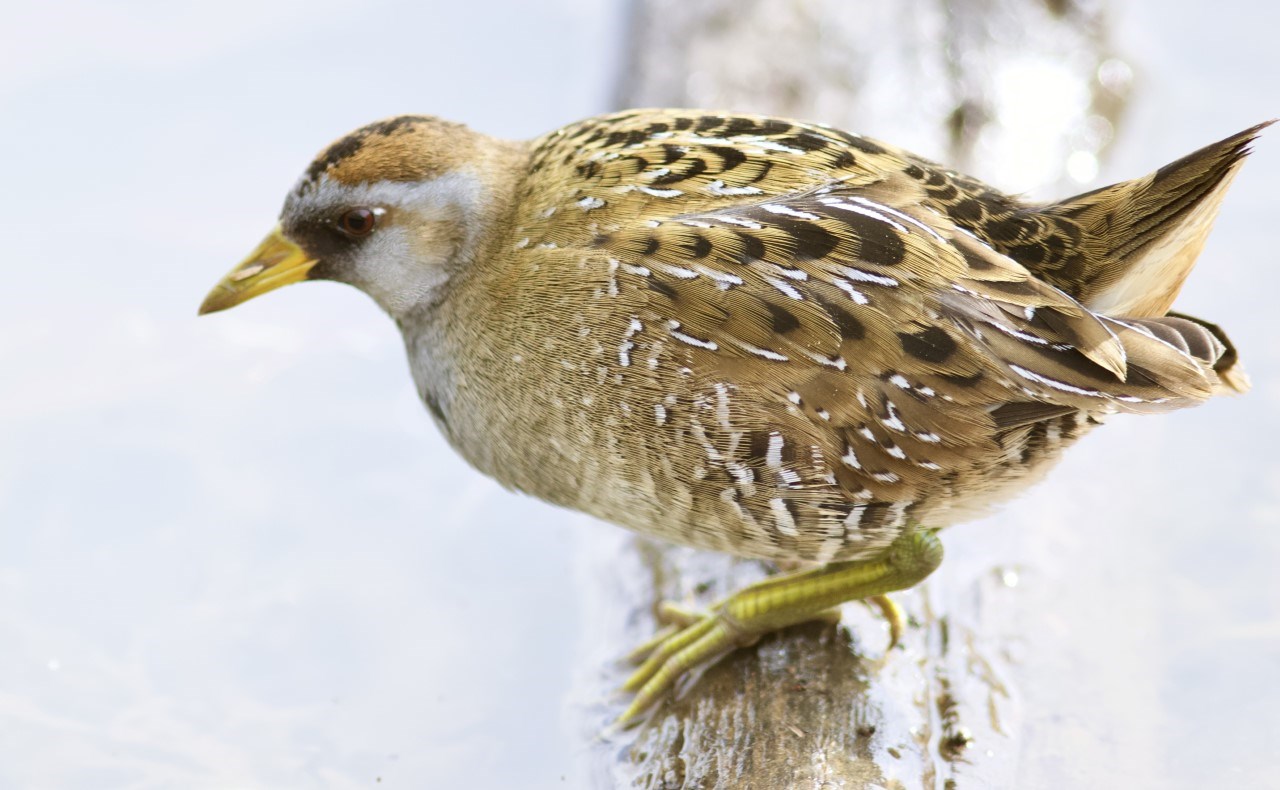 Off trail visitor activity can deter a wildlife presence, including nesting site selection. Scientific studies have shown that human presence, ranging from occasional to regular, changes wildlife behavior and can cause wildlife to turn away from otherwise optimal habitat. Many birds and other wildlife need lots of space: places to hide, areas to forage for food, and safe nesting spots. It may appear that some parts of the Park are unused by wildlife; however, many species are secretive, and each utilizes Park habitats in different ways.
Quality wildlife viewing at HMP also depends on visitors talking at normal volumes, refraining from using amplified sound, and not riding scooters, hover boards, or bikes on trails where prohibited. On the boardwalk, we ask that visitors avoid running or making other movements that would cause the water to vibrate and pose a perceived threat to animal safety. Pets can provide another potential threat to wildlife both real and perceived, so pets are not permitted on the Heron Trail (boardwalk trail) or the Restoration Trail (gravel trail on South Kings Highway side of Park).
Thank you for helping to keep Huntley Meadows a treasured wildlife sanctuary with great wildlife viewing. I hope you enjoy your next visit to the Park!
Karen Sheffield, HMP Manager