Park Manager's Message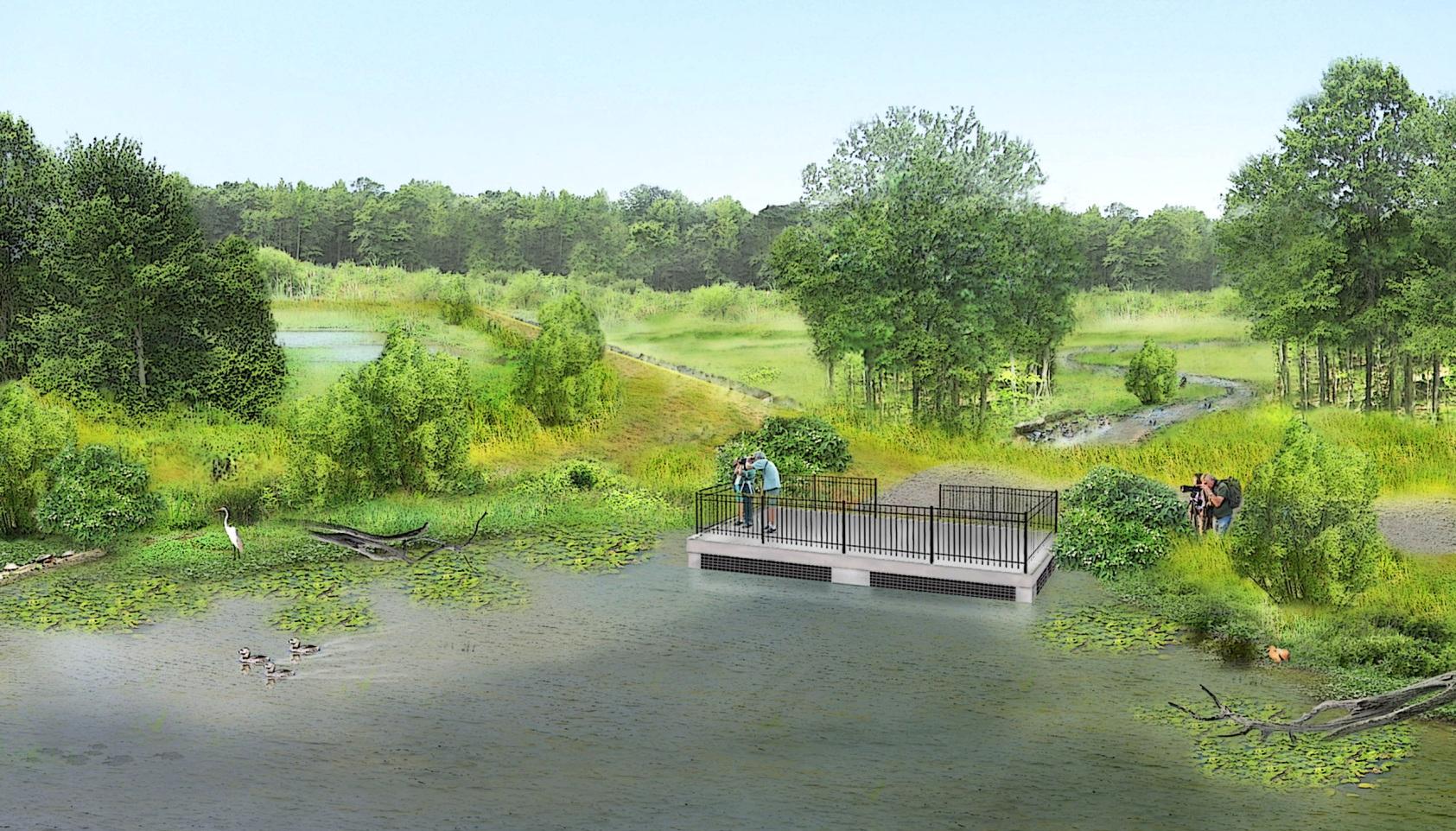 I am overjoyed to share with you that Huntley Meadows Park (HMP) is the recipient of the Governor's Environmental Excellence Award Gold Medal. This honor was presented at the annual Environment Virginia Symposium. The environmental project that received accolades is the HMP wetland project.
The three million dollar restoration project completed in 2013 created the opportunity to revive the wetland. The innovative technology and structures assist Dave Lawlor, the Park's Natural Resource Manager to implement the wetland management plan. Dave's vision for active adaptive management has proved a huge success with increased plant diversity and animal species. This ongoing management is critical to maintain a vibrant wetland.
The return of rare species to the wetland is the result of numerous ongoing staff and volunteer efforts led and coordinated by Dave. Building on the natural resource success, Huntley's interpretative team created, and continues to create, awesome program opportunities for visitors to better enjoy their wetland experience and gain insight into resource management.
So what's going on in the wetland this spring? It's breeding season for many species, and every spring day brings new additions to the park: tadpoles, turtles and birds are hatching, insects are emerging, and fish and snakes are being born. The Hooded Merganser ducklings have left their tree/box cavity and splashed into the wetland. The ducklings leave the nest within 24 hours of hatching! At this young age they look more like fluff balls than ducklings. The faithful parents stay close to the ducklings, so on your next visit you may see the family. It's a wonderful time to be at HMP and to experience the successes of wetland management.
Hats off to everyone involved in the wetland project and those who continue to support this valuable resource!
Karen Sheffield, HMP Manager