President's Message
This project will occur along the southern boundary of the Park on Huntley Meadows Park Property within an already established easement area on park property. The project work will impact not only Huntley Meadows Park property but also the neighborhoods directly to the south of the easement.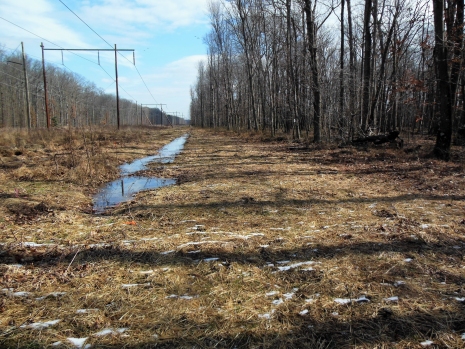 We are actively engaged in reviewing this project for impacts on all aspects of the environment (natural, historical and cultural resources). We are also working closely with Friends of Historic Huntley regarding impacts on the view shed and other historical and cultural resources on HMP property. This includes consulting with technical experts with relevant experience that inform our review and recommendations. We expect to provide both written input and public testimony (and perhaps more) to influence the project's implementation so that with regard to adverse environmental impacts it (1) avoids; (2) minimizes, and (3) proposes compensatory measures for any impacts identified that could not be adequately mitigated even through project re-design.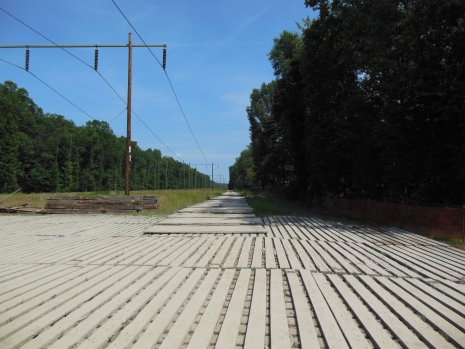 This process is challenging and I invite those with technical expertise that could provide input for us to consider to email me at president.fohmp@gmail.com. The application can be found at: Application. A March 23, 2016 local public hearing is scheduled at 4.30pm and 7.00pm at Mount Vernon High School, 8515 Old Mt. Vernon Road, Alexandria, VA 22309. Public comments can be submitted until June 8, 2016 here: Public Comments then search for case # PUE-2015-00133.
Fort Belvoir Residential Communities Initiative project
On contiguous Fort Belvoir Property in the southeastern region of Huntley Meadows Park the Fort Belvoir Residential Communities Initiative (RCI) is proposing a housing development on a currently wooded 51 acre tract of undeveloped land. This project also has potential adverse environmental impacts that have been identified. FOHMP has provided specific written comments informing the RCI team of these adverse impacts via the public comment period which ended on December 14, 2015. Since this is a Federal property we have engaged and provided our input to our elected officials including Congressmen Beyer and Connolly's offices, Supervisors Dan Storck (Mt. Vernon District) and Jeff McKay (Lee District), and others. Our goal with providing input to this project is to protect the natural, historical and cultural resources on HMP property from activities on neighboring property that may have potential adverse impacts. The process at this time is that a DRAFT Supplemental Environmental Assessment (SEA) has been completed and this included a DRAFT Finding of No Adverse Environmental Impact. We do not agree with this finding and have expressed this in our written comments and shared this opinion with our elected officials. There are key components missing from the SEA; as such we recommended that a Full Environmental Impact Statement is needed.
We welcome active engagement with these projects from our Friends. Aside from all of this, I look forward to seeing you on the trails this spring!
Cathy Ledec, President